Why does my business need video cameras
Video Surveillance =Safety, Security & Undisputable Evidence When You Need it.
Let's face it, as much as we all want a fun and happy work environment, not all employees are as lovable as the guy shown above. The truth is that the average small business loses $50k per year to theft. Theft comes in many forms, just take a look at this video of a Florida woman who was convicted of fraud – thanks to video surveillance.
FACT: Businesses are a common target of theft, fraud, vandalism, and law suits.
Video evidence is a businesses best recourse to avoid costly legal expenses and loss of revenue.
What Type of Video Security Cameras Does my business need?
Understanding Security Camera Systems =How many? What kind? 1080p or 4k?
There are a lot of different systems and a lot of different factors that your business should consider when purchasing and installing security cameras.
Price is typically the first thing that any business will look at when investing in a video surveillence system. What you should be looking at is whether or not the system you choose is going to produce a return on your investment.
Quality

+

Range

+

Features

=

Valueover life of product
There are a LOT of companies that will sell you a cloud-connected security camera for $150-250. The resolution on these cameras is usually 720p or 1080p. Reviewers will paint them as top rated, easy solutions. They won't mention you end up paying between $10-20+ a month for the cloud storage. You end up paying in $120-$240 a year for the "simplicity" of such a setup. Some security systems you end up 'renting' the equipemt; which means after you spend all that money you don't even get to keep the cameras. With a dedicated CCTV security system you have all the footage stored on your DVR.
The #1 Purpose of VIDEO is identification
The first time you have to use your system will be the time it pays for itself.
Any time a business needs to utilize the footage from their surveillence system they're depending on it to capture footage that clearly identifies people or objects day or night. Cameras are completely worthless if they fail to make an identification.
Resolution
Range
Dark/light
Position
a classic example of video capture that did not lead to a capture
The Jackson County Police Scanner Page is literally filled with Video that lacks enough definition for identification.
The tools your business needs
360º Service = Equipment + Installation + Apps. // Installation Only = We'll install your equipment.
get a quote no obligation
Help Improve Your Community.
Register Your Cameras. // with SCRAM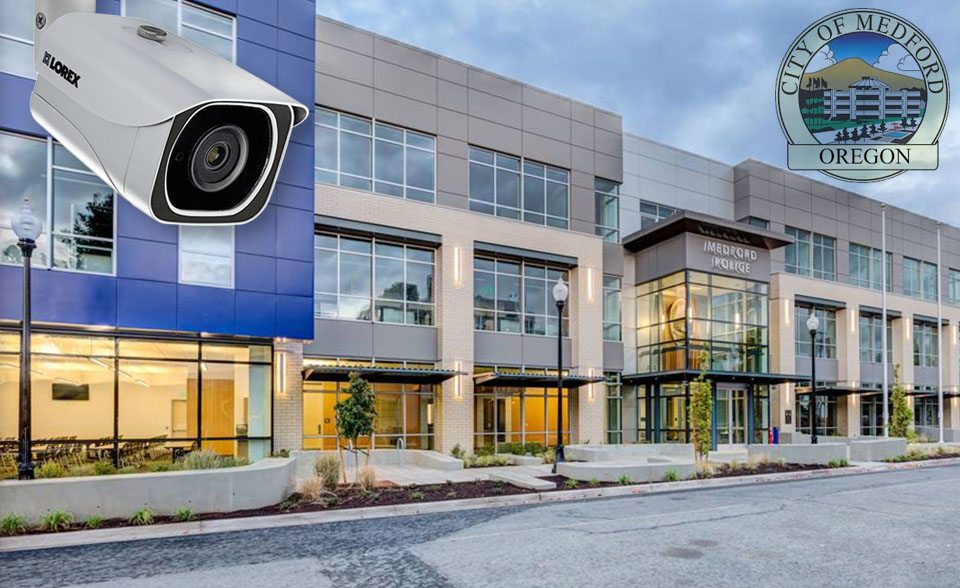 S.C.R.A.M.
Surveillance Camera Registration and Mapping
You can help make Medford Safer simply by registering;
The goal of the camera registry program is to deter crime and promote public safety through collaboration between the Medford Police and the community we serve.  Each registrant will receive a S.C.R.A.M program sticker in the mail that can be posted in a visible area to alert others to your participation in the program.
Protecting Homes & Business